Last year, my colleague Adam Klepp wrote an article profiling 2 players who he thought were wrongly snubbed from a combine invitation. I enjoyed the article and thought he did a solid job of shining a light on players who were overlooked by the combine selection committee but can be solid contributors in the league. This year it's my turn, and that isn't because Klepp doesn't want to, it's because I saw the light to be shown…
A common theme amongst some of the top cornerbacks in this years draft class is being "proven". By that I mean you went up against legitimate competition on a weekly basis (preferably the other teams #1 WR) and you competed at a high level for 4 quarters. Some will get burnt, some will get bodied, some will get penalties, nobody is perfect. That being said, when you think of the top teams in the NCAA last year, all of them had a legit #1 guy. LSU? Kristian Fulton. Clemson? A.J Terrell. OSU? Jeff Okudah. Oklahoma? Parnell Motley. And I ain't gonna say it twice.
Parnell Motley played well as a backup when he was a freshman, had a rocky sophomore and junior campaign, dealing with some consistency issues and a coaching staff that may have thought they already had the book on him. In 2019, the Oklahoma Sooners hired a new defensive co-ordinator in Alex Grinch, and Motley rose to the occasion.
While watching tape on the Sooners' top players like Neville Gallimore and Kenneth Murray, something started poking at me.  #11 sure can play…again and again. Motley covered the opposing team's #1 WR every game during the Sooners 11-2 campaign this year. He not only found some sound consistency, he locked down Denzel Mims (twice) and Jalen Reagor, two receivers who could go in the first round of the draft this year. Motley also put the clamps on LSU's JaMarr Chase in the semi-final playoff, the guy who won the 2019 Biletnikoff award and has seemingly embarrassed every cornerback born after 1996.
I understand Motley does not have the same athletic profile as some of the top Cornerbacks, but his technique and resume are top tier. Not only can Motley press, he welcomes it, along with contact. He is aggressive, fluid and according to PFF, Motley only allowed a 43.4% completion rate when targeted in 2019, the best number among corners in the Big 12. That coupled with being a #1 on a playoff team and going against CeDee Lamb every day in practice is enough to warrant a day 2 pick in my eyes, let alone a combine invite.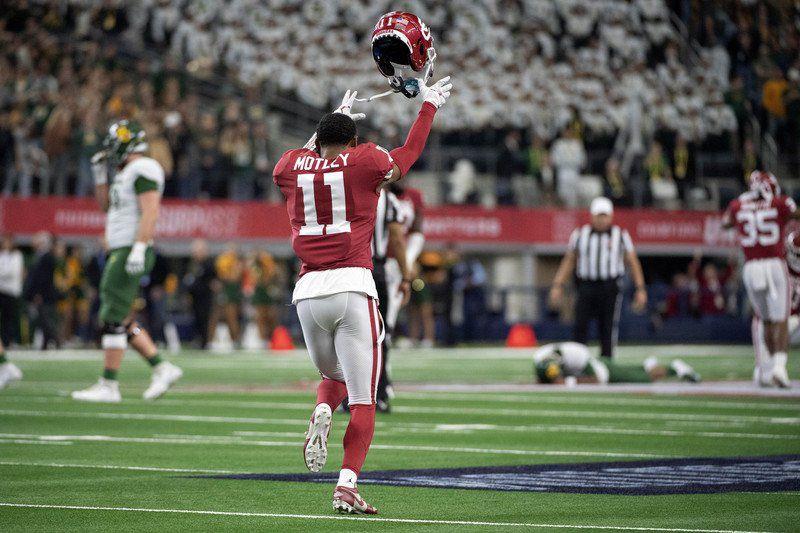 #11 backed up the tape and statistics with a solid showing at Oklahoma's pro day,  putting up 12 reps on the bench press and running a more than respectable 4.5 40-yard dash. Those are good numbers for a corner and he has desirable size at 6'0″ 190, put simply there are no red flags when it comes to Motley's physical profile either.
Ultimately, after grinding the tape on multiple DB's, it makes no sense that Parnell Motley was not offered the opportunity to showcase his tangible abilities at the NFL combine. That being said, I worry very little about how that will affect him long term. As long as Motley stays confident and relies on his technique and aggressiveness, he will always have a place in the league.
That wraps up edition 1 of 2 of No Combine invite…Say Less