After about a month of leaning towards football and a very odd Dan Patrick Show interview, Kyler Murray released a strong statement on his twitter account saying he was "fully committing [his] life and time to becoming an NFL quarterback."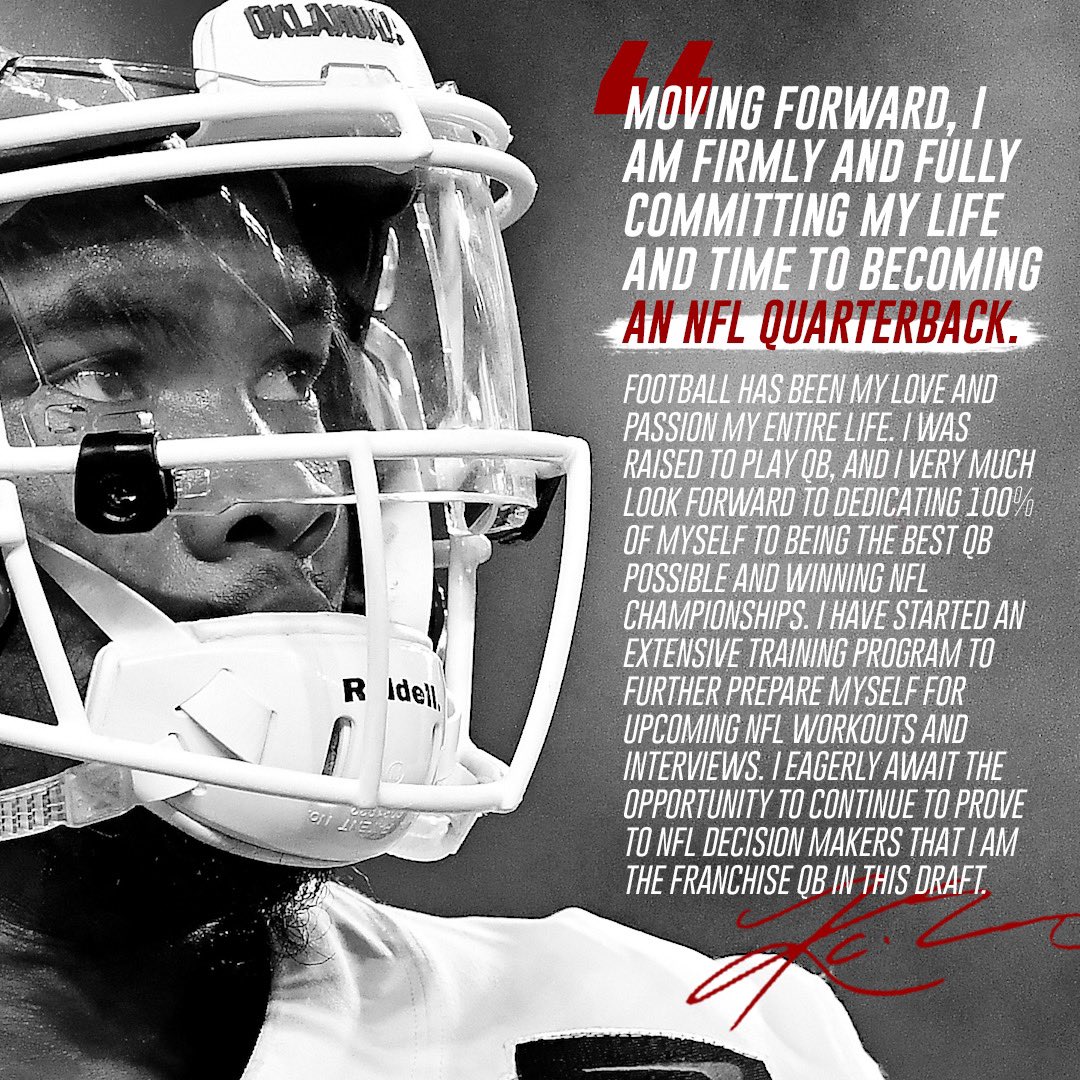 I have not really watched Murray other than Oklahoma games during the regular season, but I can say he is an electric talent. Sure-fire top 5 pick Quinnen Williams called him the toughest QB he's ever played against. The only thing preventing Murray from being the consensus #1 QB in the class is his size. I look forward to doing more of a thorough eval on him now that he's NFL official.
The big takeaway for me with this news is that this is the juice the NFL draft needed. While this class has talented players, most of them are along the defensive line. While this class was never going to beat the hype of the 5 (!!!) first round QB's that went last year, they're making their best effort. Quarterbacks rule the draft, especially hot take lighting rod types like Baker Mayfield, Lamar Jackson, and now Kyler Murray. Dwayne Haskins, Drew Lock, and Daniel Jones were not going to move the needle on their own.
What also could get interesting is that the top 5 teams in the draft this year have their QB situations figured out for 2019. Yes, maybe the Raiders and Bucs could make a huge splash, but ultimately, I don't see it happening. The Giants, Jaguars, Broncos, Bengals, Redskins, and Dolphins all could be candidates to move up, and I would bet the first QB drafted goes to a team that traded up to make that selection.
Murray's decision just made this Draft Season. We got a long way to go until April 27th. Let the narratives begin.