What started off as an unassuming Mother's Day quickly turned into one of the busiest days ever in the history of the BJP Dynasty League. A record 7 trades were pulled off in a span of 2 hours on May 10, 2020, varying from low-stakes flyers taken on young players to trades involving stars and first round rookie draft picks. I'll run through all 7 trades in the order that they happened and give who I think won the trade. #ThisLeague
Trade 1
Dolan receives: WR Brandin Cooks, TE Dawson Knox
Danner receives: WR AJ Green
The first trade of the day involved myself, and it was an offer I was happy to accept from Danner. New Texans WR Brandin Cooks is a player I have been a fan of for a long time. He's one of the fastest players in the league, has finished as a top 15 WR in fantasy for 4 out of the past 5 years, and looks to be Deshaun Watson's new top target with DeAndre Hopkins heading down to the toaster in Arizona. The knock on Cooks is concussion issues, which caused him to be very limited in 2019. Still, due to Cooks being 26 and Green being 31, I decided it was the right time for me to part with Green, despite him never even recording a catch as a member of my roster. Green spent a lot of years as one of the best receivers in the NFL, but injuries and age have slowed him down recently. Add in Dawson Knox, who is an old-school, hard-to-tackle tight end coming off a surprisingly solid rookie season, and this trade seems like a win for me. This turned out to be the first of many moves for Danner, though.
Winner: Dolan (I promise I'm not being biased)
Trade 2
Leigh receives: RB Adrian Peterson
Tommy receives: 2020 3rd Round Pick (Round 3, Pick 11)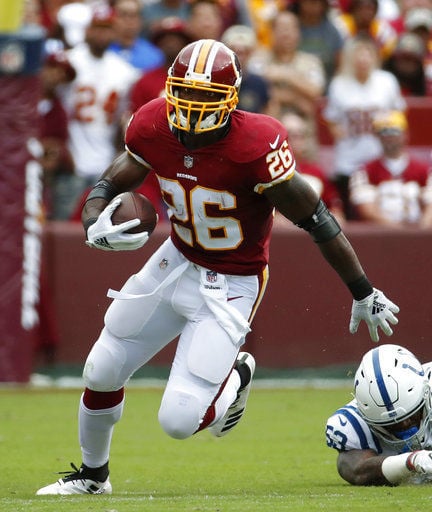 This move was nothing more than a depth move for Leigh, who is looking to bolster his bench more after having one of the best starting lineups in the league in 2019. Peterson is one of the best RBs of all time, and his longevity is incredible, but he's not much of a fantasy asset at age 35. All Day is still a solid runner these days, posting 898 rushing yards last season, but is allergic to catching balls out of the backfield. AP could also see a significant drop in carries with young backs Derrius Guice and Bryce Love returning to full health for the Redskins. This is a fine move for both teams, but I'll give the edge to Tommy just because he'll be getting a young player in the rookie draft. Round 3, pick 11 is one of the last picks in the draft, but guys like Jalen Hurts, Jordan Love, Cole Kmet, Donovan Peoples-Jones and more could very well still be on the board by that pick.
Winner: Tommy
Trade 3
Bentley receives: TE Chris Herndon, 2021 3rd Round Pick
Sark receives: 2021 2nd Round Pick
Another low-key trade, defending league champion Bentley took a flyer on the young Herndon, a tight end entering his 3rd year that was limited to only 18 snaps in 2019 due to injury. Herndon has ideal size and athleticism for a tight end, but he has struggled to stay on the field so far in his career, and the Jets aren't exactly a dynamic passing offense. Sark got a good return in a future 2nd round pick, a round where potentially valuable players like Joe Burrow, Tee Higgins, Brandon Aiyuk and more are projected to go this year. Bentley must see something he likes in Herndon, and with him being league champion I won't question his evaluation, but to me, Herndon isn't worth a 2nd rounder.
Winner: Sark
Trade 4
Danner receives: 2020 1st Round Pick (Round 1, Pick 4)
Daigle receives: WR AJ Green, 2020 2nd Round Pick (Round 2, Pick 11), 2022 2nd Round Pick, 2022 3rd Round Pick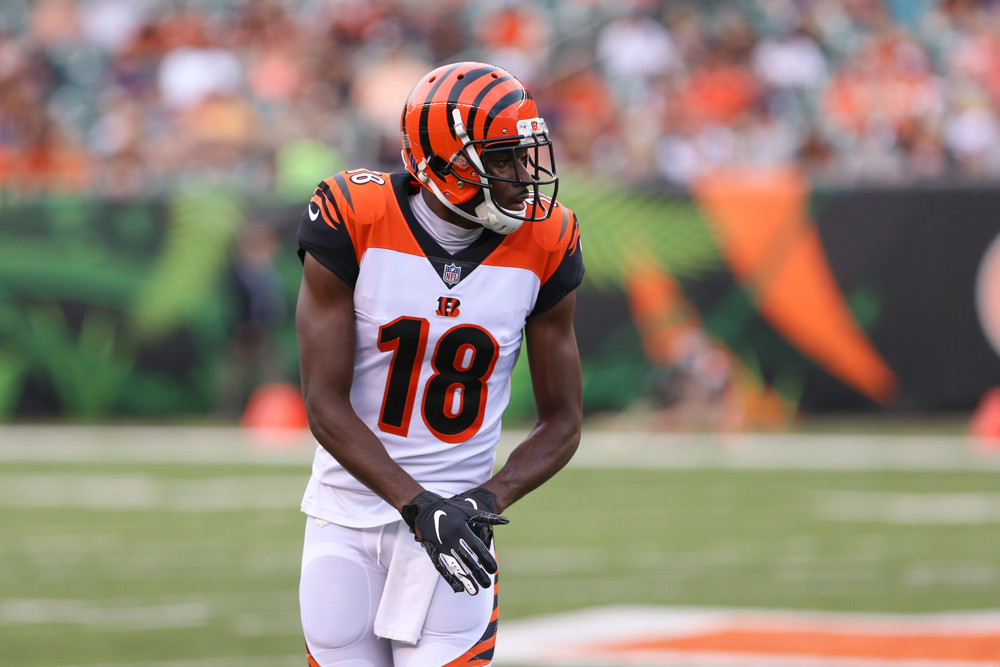 In one of the more lopsided trades in BJP League history, Daigle used the 4th overall pick, a potentially franchise changing pick for his struggling team, on 31-year-old AJ Green. Daigle either knows something we don't or thinks that it's 2014. The best asset for a player to have in dynasty is age, and no 31-year-old player will ever be worth a 1st round pick. If Daigle had acquired Danner's 1st rounder in the trade too it would be somewhat defensible, but he didn't. This one definitely caused some uproar around the league. Daigle will now have to improve his team without having a draft pick until round 2, pick 11.
Winner (by a landslide): Danner
Trade 5
Trevor receives: TE Noah Fant
Danner receives: 2020 2nd Round Pick (Round 2, Pick 10)
Trader Danner was out in full force today, and Trevor took advantage of it with this trade. Having the best record in the regular season last year at 10-3 before flopping in the playoffs (much like I did), Trevor 2G looked to find a starting tight end, by far the biggest position of need on his roster. Fant is the ideal guy to acquire in a dynasty league. Running a 4.50 40-yard dash, Fant is one of the most explosive tight ends in the league and is a big play threat at only age 22. He didn't play all that much as a rookie, but he flashed his prowess with a rumbling 75-yard catch-and-run touchdown in Week 9. Fant almost certainly would have gone higher than round 2, pick 10 in rookie drafts last year, so I like this move for 2G.
Winner: Trevor
Trade 6
Danner receives: WR Davante Adams, 2021 3rd Round Pick
Hutton receives: 2020 1st Round Pick (Round 1, Pick 4), 2020 2nd Round Pick (Round 2, Pick 10)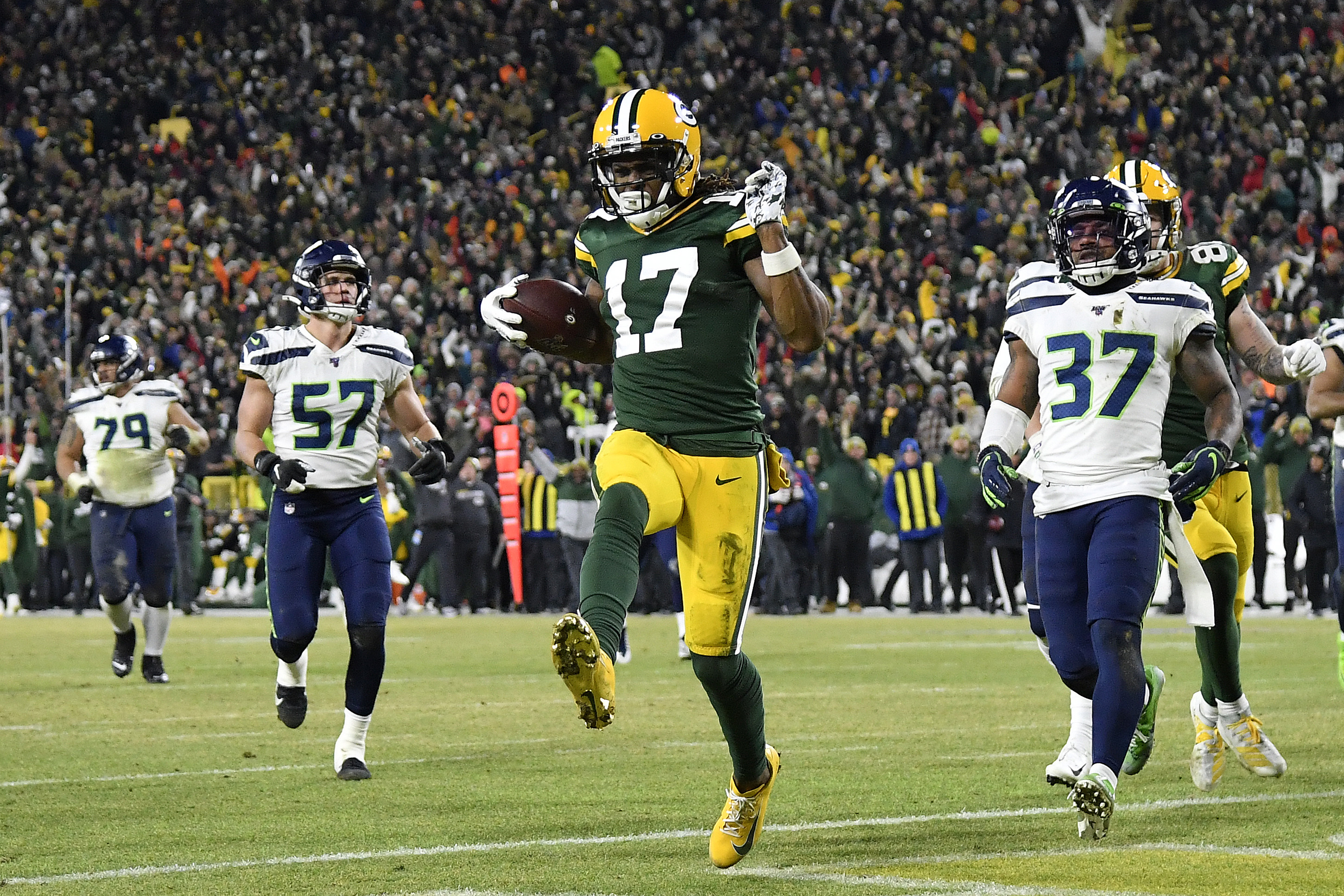 In the biggest blockbuster of the day, Danner began a serious revenge tour after losing most of his talented squad to injury last year. Adams isn't my favorite of the top WRs skillset wise, but he has churned out a role as Aaron Rodgers' go-to guy for the past few seasons and his production is hard to argue with when he's on the field. Adams spent some time out with injury last year, which is maybe why Hutton was more eager to give him away. Hutton has been more of a seller this offseason despite making the playoffs last year, and now owns 5 picks in this year's rookie draft. This move makes Danner one of the most dangerous teams in the league, as Adams is a solid bet to finish the season as a top 5 WR in fantasy whether you're a fan of him or not.
Winner: Danner
Trade 7
Hutton receives: 2020 1st Round Pick (Round 1, Pick 3)
Abby receives: 2020 1st Round Pick (Round 1, Pick 4), 2020 2nd Round Pick (Round 2, Pick 7)
Hutton pulled a Ryan Pace and traded up one spot in this year's rookie draft. Both Hutton and Abby have amassed massive draft capital, with Abby even recently trading Todd Gurley for the 2nd overall pick in one of the biggest trades of the year. The only explanation here is that Hutton is in love with one particular rookie and can't fathom the thought of them ending up on someone else's team. Clyde Edwards-Helaire and Jonathan Taylor are my best bets for picks 1 and 2, so unless Hutton is focused on one of those two, he should be able to get his guy at 3. Still, I see this as a great move for Abby as she gained a solid mid-2nd round pick while only moving back one spot in the first.
Winner: Abby
The BJP League has had a busy offseason period filled with free agency pickups and trades that will play a huge factor in the standings when the season starts in the fall. Here's to many more trades!