Last year's draft was brutal.
The Lions took T.J. Hockenson, a tight end, at pick #8.
Then they took Jahlani Tavai, another linebacker who can't cover at #43. A safety Will Harris came as a head scratcher in the 3rd round. DE Austin Bryant didn't play last year due to injury. I had corner Amani Oruwariye graded as a Day 2 pick who ended up falling to the 5th round, and I was thrilled to see the Lions select him there. He played well in the few snaps he had in 2019, and got a pick against fellow rookie and former Big 10 QB Dwayne Haskins.
6th round picks Travis Fulgham and Ty Johnson are still on the roster, as is 7th round TE Issac Nauta. 7th round DT PJ Johnson is not.
So here I am once again attempting to salvage this roster doing a 7 round mock for the Detroit Lions. This is purely a what I would do mock, not what I think Bob Quinn will do. As always, the simulation will be done via TheDraftNetwork. No trades projected here, but let's all hope Quinn can get Miami's second for a swap of firsts.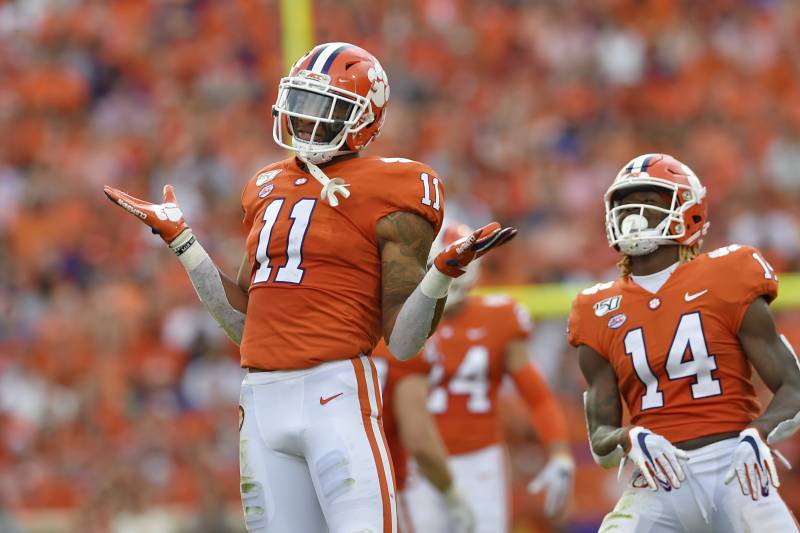 Round 1, Pick #3: Isaiah Simmons, LB, Clemson
Isaiah Simmons is the prospect Matt Patricia should be slobbering all over. For the defensive "genius" who always talks about versatility being the most important part of his defense, Simmons is that at more. Simmons played over 100 snaps at 5 different positions last year at Clemson, becoming the first player since Khalil Mack to notch 120 tackles, 16 tackles for loss, 8 sacks, and multiple interceptions in one season. Simmons is the type of player and athlete that sacks Aaron Rodgers on 2nd down, then covers Davante Adams on 3rd down. Make the pick.
Round 2, Pick #35: Yetur Gross-Matos, EDGE, Penn State
The Lions pass rush was abysmal last year, and Yetur Gross-Matos is my 2nd ranked EDGE in this class. While there were some consistency issues the blend of size/length/bend is exciting. Gross-Matos would be a steal in the second round and I'm not sure he makes it here. Other targets that I would have potentially considered with this pick had the board fallen differently were Oklahoma DT Neville Gallimore and Utah CB Jaylon Johnson. Strongly considered taking USC WR Michael Pittman Jr here. Kid is a stud. Don't be shocked if he sneaks into the back of the 1st round, and also don't be shocked if the Lions use a 2nd round pick to dip into this talented WR class, especially if they pick up a pick from a trade-back.
Round 3, Pick #67: Bryan Edwards, WR, South Carolina
One of my favorite players in the draft. Edwards may not be the greatest separator and isn't the fastest off the line, but he is extremely tough at the catch point and has underrated after the catch ability. He suffered from brutal QB play at South Carolina and would love to see #9 toss to this kid. Whether or not Edwards ends up a Lion, receiver is an under the radar need for Detroit and I expect them to draft one on Day 2. Marvin Jones and Kenny Golladay (Bob Quinn's best draft pick, by far) are both on the last year of their contracts, and while I expect Kenny to get a big payday I don't think Jones will be back in 2021. Edwards is drafted to be developed into his replacement, and I think he could be Keenan Allen in the NFL.
Round 3, Pick #85: Parnell Motley, CB, Oklahoma
You may have been wondering why I haven't selected a corner yet, and that's because I've had Playoff Parnell in my back pocket for this pick at #85. It's only natural that the Lions use a pick from the Slay trade to get a corner, and Motley may just be the most underrated player in the entire draft. He was somehow snubbed from the combine despite locking down Denzel Mims, Jalen Reagor, and JaMarr Chase. Read Leigh's article on Motley for more information. I watched every game on Motley that I could find on the internet, and there's just no way he is a bust in the NFL despite literally nobody talking about him. I am as sure of it as I am sure that I love McDoubles and ranch dressing. There's 0% chance Bob Quinn makes this pick, and that's why I should be holding the Louisville Slugger in Allen Park on draft day. BTW, Noah Ig will be a bust.
Round 4, Pick #109: Leki Fotu, iDL, Utah
Fotu is 6'5″ 335 and has cinder blocks for hands. This is the 2 gapping 1 tech that Matt Patricia can get early on Day 3 rather than reaching for Derrick Brown at pick #3. Fotu is a high effort player who never gets blown off the line of scrimmage. He's a little slow out of his stance and doesn't project well as a guy who can create an interior pass rush, but in the 4th round you're not going to find players who do it all.
Round 5, Pick #149: Ben Bredeson, iOL, Michigan
Unfortunately Oregon Guard Shane Lemieux went 4 picks before this, so I'll settle for Ben Bredeson. Bredeson was the Wisconsin Gatorade Player of the Year his senior year of high school and started full time for 3 years in Ann Arbor. I'll admit that I really have only seen Bredeson in games where I watched Cesar Ruiz, but reports are that he is a hard-nosed player who may struggle athletically. I have yet to address the need on the interior of the offensive line so I'll do it here despite the fact that I would have paid Graham Glasgow if I was the GM, which I should be, yet I am not.
Round 5, Pick #166: Tanner Muse, S, Clemson
I'll defer to the Murray brothers who brought Tanner Muse up in our sleepers podcast. Muse is another hybrid type player from Clemson's defense who I think could mesh well with Patricia's desire for versatile pieces. While my first round pick Simmons is more of a EDGE/LB hybrid, Muse is a Safety/LB hybrid on the back end. With Tracy Walker cemented into the free safety role, I'll try Muse at strong safety first to develop behind Duron Harmon. He also ran a 4.41 40 in Indy, so if you put a little extra on his 227 pound frame he could be a more than worthwhile developmental LB prospect.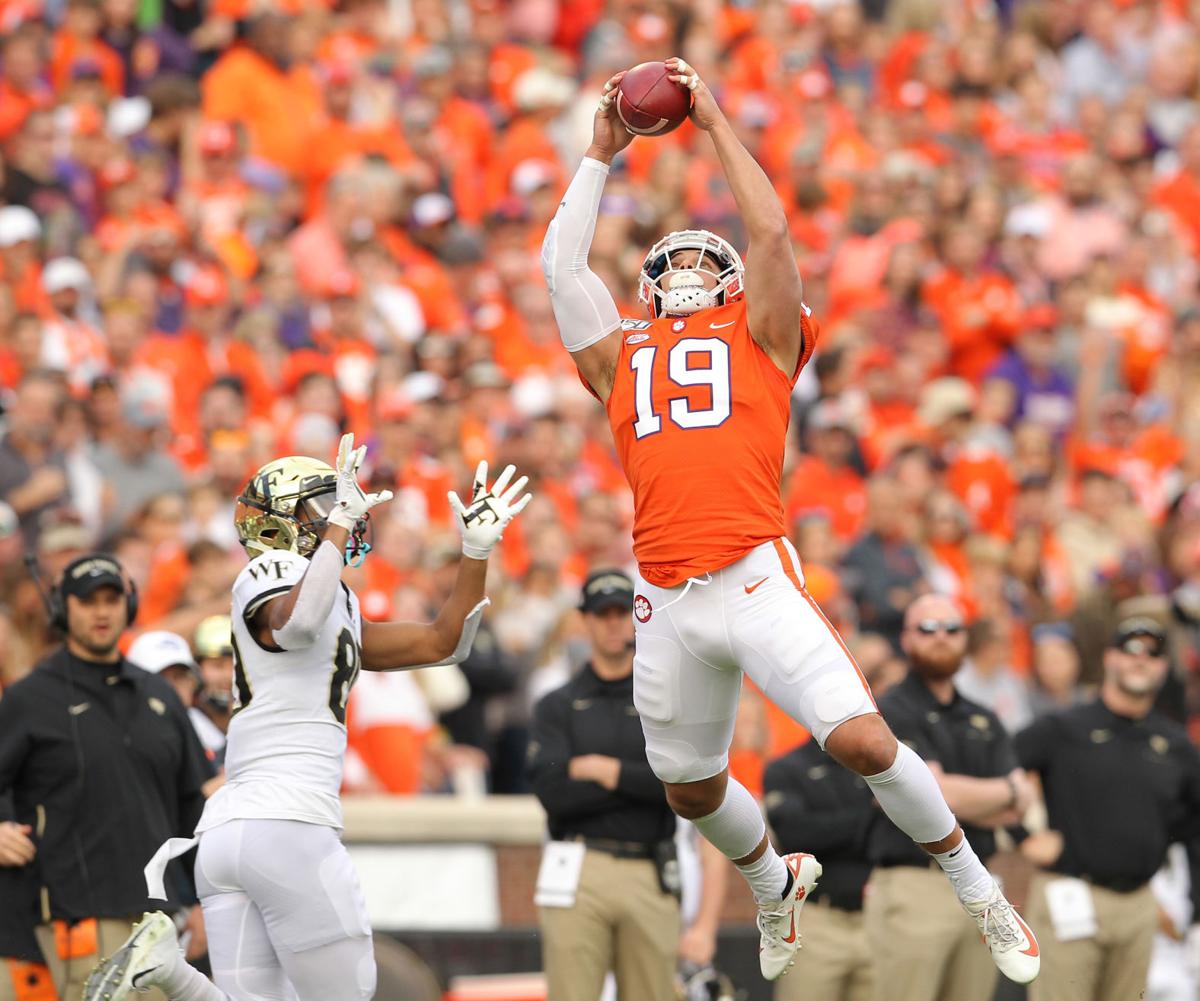 Round 6, Pick #182: DeeJay Dallas, RB, Miami
Adding some competition to the RB room later in the draft is more than a realistic scenario for Detroit in the draft, and Dallas was one of the more fun sleeper RB prospects I looked at. He plays with a chip on his shoulder and has production both on the ground and through the air. He may not run around defenders, but he may run them over. Pass pro leaves something to be desired, but hey it's the 6th round.
Round 7, Pick #235: Trey Adams, OT, Washington
I'll admit that at this point in my mock I am running out of players on the board whose names I even recognize, let alone know anything about. In my defense, throwing darts in the later rounds is pretty much what Bob Quinn has done so far as Lions GM (Jimmy Landes, Brad Kaaya, Jake Rudock, Nick Bawden, Pat O'Connor), so who's to say I would be any worse at it. With my last pick in the mock I draft the 6'8″ mountain of a tackle from Washington Trey Adams. At the combine a reporter asked Adams if he could change one thing about himself, what would it be?
Adams said he'd want a bigger dick.
Welcome to Detroit.