The Eagles sat in week 15, with a record of 6-7, a half game behind the Vikings who were 6-6-1. While a half game deficit is not difficult to make up over a three game stretch, the Eagles had a significantly harder last three games than Minnesota. The Rams, Texans, and Redskins awaited them, where the Vikings had to play the Dolphins, Lions, and Bears.
There was one thing in Philadelphia's advantage however. Their starting quarterback was out for the rest of the regular season. Carson Wentz is by far more physically gifted than Nick Foles. It also seems that his teammates like him, and there's no leadership rift between him or Foles. But when you get down to the bottom of any QB debate, you have ask only one question.
Which guy gives us the best chance to win?
Your answer is Nick Foles.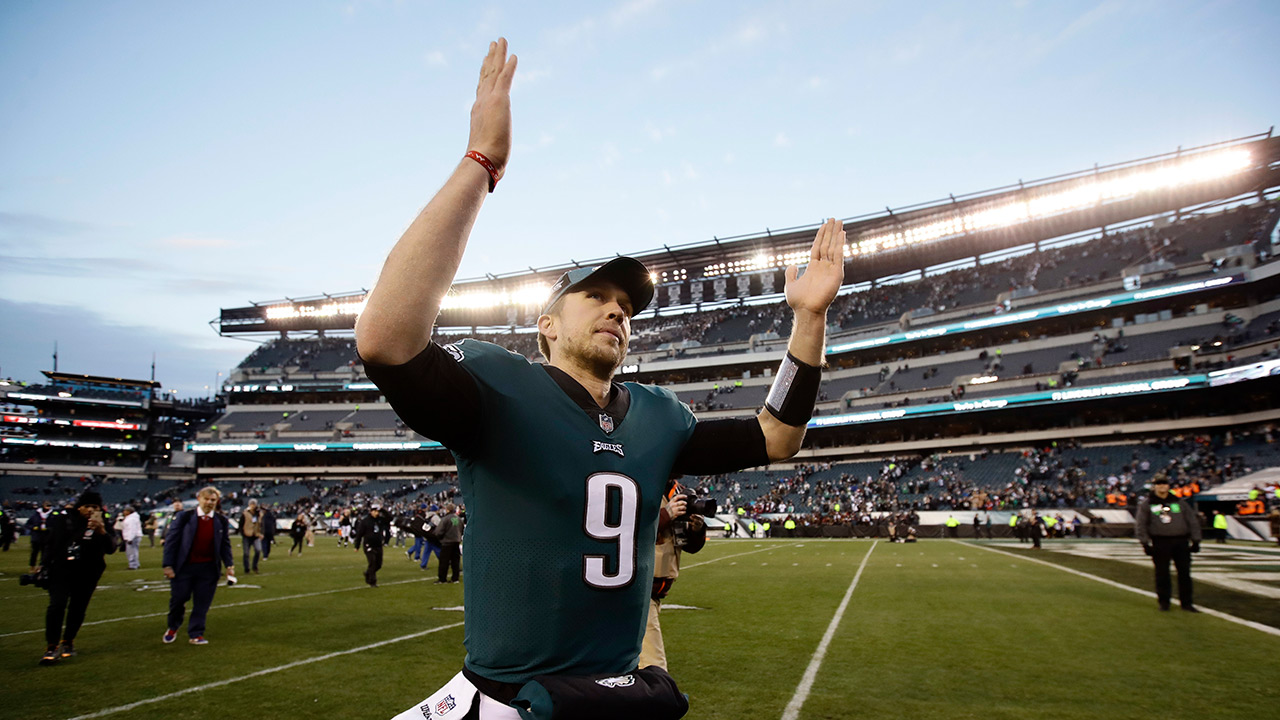 I wholeheartedly believe that if Carson Wentz played the last three games of the year, the Eagles would've missed the playoffs. Whether it be a different type of mentality that Foles has, or a bizarre connection between him and Coach Pederson that isn't there with Wentz, the Eagles are a better team with Foles under center.
To be fair to Wentz, he was coming off an ACL tear, and perhaps came back a little early. The Eagles also lost Frank Reich and John DeFilippo, two men, specially Reich, who were integral in grooming Wentz to have the 2017 season he had. This can be a lot to overcome for a guy who is still young and growing. It's quite possible that Foles and the Eagles offense lays a dud against a very talented Bears defense, and they head into the off season with Wentz still as their starter, and no desire to move Foles.
That doesn't fit the story up to this point though, and I'll be the first to predict here that the Eagles will win at Soldier Field. They are, in my opinion, the hottest team in the NFL right now. They have Foles back in the saddle, and are ready to make a miracle run just like last year. Foles potentially could get this team back into the NFC Championship game and beyond.
Currently this all sits as a big IF. What will the Eagles do if Foles takes them to another Super Bowl, or even NFC Championship game? Will they move on from Wentz, or will they be able to get so much in return for moving Foles that they can't resist?
These are all questions that I will answer. Just not now.
For now, I'll enjoy the ride. I suggest you do the same.